Ten Story Love
Love & the Cathode Ray, March 1999
Ten Story Love (with Dave Stearns, our sturdy fill-in drummer), TV, and you. One big happy family!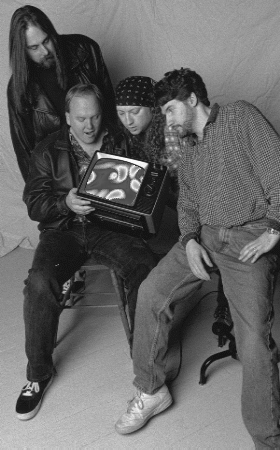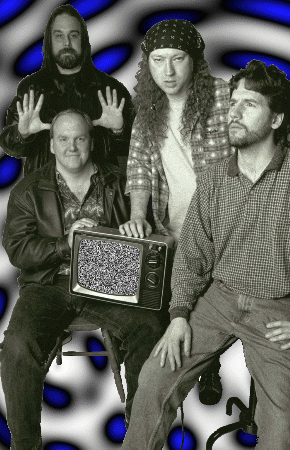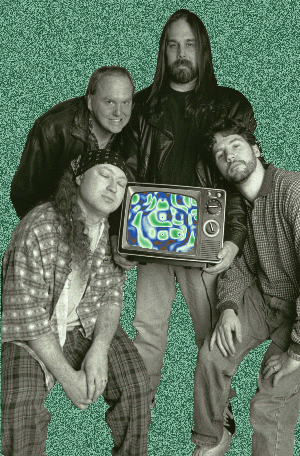 Photo Gallery – Cheap Seats, Summer 1999
Cat, the host of "The Cheap Seats" on Cape Cod's Rocket 104.7 was nice enough to invite Mike & Brad into the studio for some chatter & disc spinning.